Mounting to Glass
Baby Proofing Montgomery created a mounting solution for a contemporary home that had tempered plate glass bannisters. We used glass clamps and a hardwood rail to attach the gate to the ½" frameless tempered glass banister, keeping the clean lines of the home's design and modern look.
Flexible Tools for Your Home
Baby Proofing Montgomery also uses rust-proof retractable gates for outdoor use for openings less than 6' wide.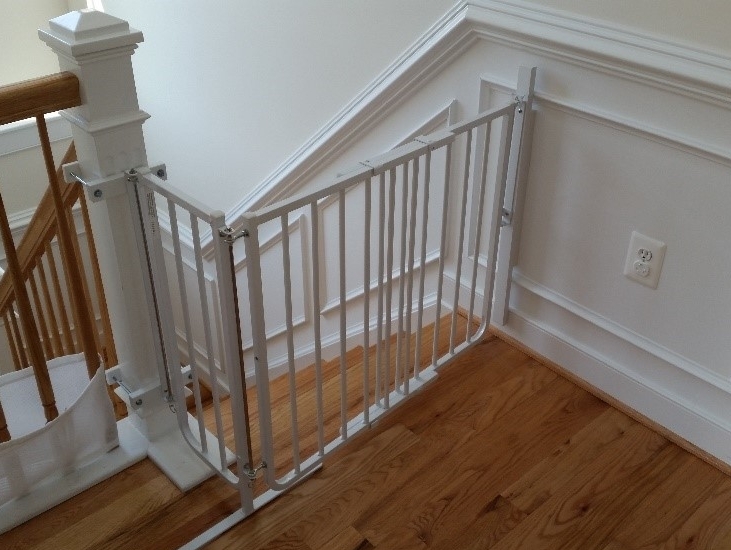 What happens when there is no wall along the bottom few steps or when the top stair lands beyond the newel post?
Creating Safer Play Areas
Baby Proofing Montgomery converted a covered patio that was adjacent to flagstone steps into safer play area.